Selby Winery's Cork-Finished 2013 Sauvignon Blanc Selected as the Sweepstake's-Winning White Wine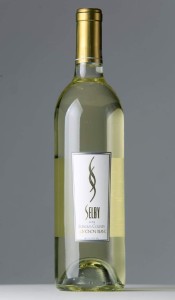 LOS ANGELES, November 18, 2014 – 100% Cork (www.100percentcork.org) said today that the results from the recently-concluded Sonoma County Harvest Fair further validate cork's advantages over alternative stoppers, when it comes to what is best for wine.
This year's competition included over 1,000 wines made from Sonoma County grapes. Gold medals were awarded to 237 wines. Of gold medals awarded, 92 percent went to wines finished with cork (217), and the remaining 20 gold medal winners were finished in screw cap closures. There were no gold medal winners among wines sealed with synthetic (plastic) stoppers.
"We were particularly gratified to see that Selby Winery's excellent, cork-finished 2013 Sauvignon Blanc was selected as the Sweepstake's Winning White Wine," Weber added.
Susie Selby, Winemaker for Selby Winery (http://www.selbywinery.com/), commented, "I have a passion for wine and wine-making. My goal is to make elegant, sophisticated and accessible wines that focus on the fruit. I am also a traditionalist and believe that natural cork is an integral part of the wine experience and reflects the quality of the wine."