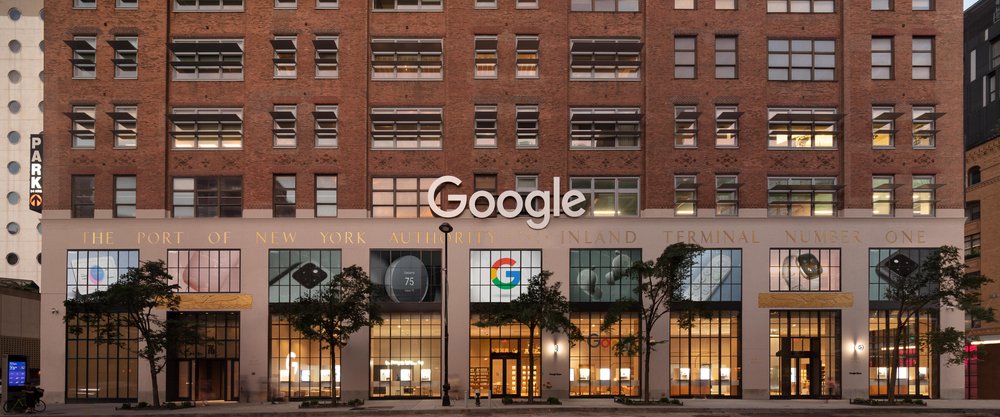 When tech giant Google decided to open its first ever physical retail store in New York City, it made a commitment to designing the space with a focus on sustainability. The company considered every element of the process from construction methods and mechanical systems to the materials it used.
As part of its company-wide commitment to sustainability, Google integrated reusable and natural materials throughout the design, employing a local craftsman to develop custom cork and wood furniture for the store. The intrinsic benefits of cork as a natural product make it an ideal fit for Google's new retail store.
The design process began with teamwide brainstorm led by New York City-based architecture studio Reddymade, and focused on a sustainability from the outset. Google built a full-scale mockup of the space in a retail hanger Mountain View, California to test every element of the concept. Google aimed for a warm and inviting design, with sustainability in mind. It worked with the U.S. Green Building Council throughout the process.
According to Google's blog announcing the opening: "Every element of the Google Store — the materials, building processes, mechanical systems and more — was painstakingly considered and selected." It decorated the space using responsibly sourced hickory veneer and energy efficient lighting fixtures. Google worked with a craftsman from Greenpoint, Brooklyn to design the cork furniture including couches and chairs, which bring texture and warm, neutral tones to the light filled space.
Cork is a fully renewable and sustainable product that can remove CO2 from the atmosphere, holding it in its cells even when it's made into wine stoppers and other products. Natural cork is also biodegradable and recyclable, and is harvested without damaging or cutting down the cork oak trees, which can live for 200 years or longer. Through sustainable harvesting, the cork industry is helping to fight climate change by preserving Europe's largest oak forests while providing high paying jobs for agricultural farmers.
After more than four years, the retail space in Chelsea opened its doors on July 2021. Located beneath its Manhattan headquarters, the sustainably designed store is one of fewer than 215 retail spaces in the globe that have received LEED Platinum rating, the highest certification possible from the Leadership Energy and Environmental Design green building rating system.
Read the full story here: https://blog.google/products/devices-services/google-store-nyc-opening/