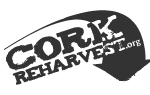 From CorkForest.org
Founded in 2008, Cork ReHarvest has led the cork recycling movement in the US and Canada, helping to collect and recycle some of the billions natural corks that are produced each year. Equally important is our work to educate the public about the vital importance of preserving and protecting the Mediterranean cork forests. Cork collection boxes are placed in grocery stores, wine and bottle shops,and winery tasting rooms. We also partner with the Food and Beverage and Hospitality industries to collect cork at restaurants, hotels, wine bars, convention and performing arts centers.
Keeping the Carbon Footprint Low
The major goal for this recycling program was to ensure that we would not add to the corks' carbon footprint. Transporting corks over long distances, using the postal service or package carriers, eliminates any environmental benefit in removing them from landfills. We have developed a transportation system that brings the corks collected back to regional distribution centers on trucks that that would normally be going back empty. Additionally, our recycling partners are located regionally, to further reduce any CO2 release from unneeded cork transportation.
How the Corks are Recycled
Each of our cork recycling partners has created different products for the corks we provide them. The corks cannot be reused for wine bottle closure and therefore, do not reduce the need for new cork production.
Western Pulp – Corvallis, Oregon is mixing the cork with re-pulped newspaper used in a shipper for the wine industry.
Jelinek Cork – Oakville Ontario makes a number of consumer and industrial products.
RecycledFish – Nebraska City, Ne (nonprofit organization) a national movement of anglers who live and promote a lifestyle of stewardship both on and off the water, is developing cork bobbers.
Corkologie – Melrose Park, IL makes a wide variety of consumer products
WidgetCo – www.widgetco.com
How to Get Involved
Please contact us for the details on program participation.
Find a participating Drop-Off Location.