Doug Frost, one of only four people in the world to simultaneously hold the titles of Master of Wine and Master Sommelier, explains why "the world's most heralded wines are closed with a chunk of oak bark" and how "corks are fairly perfect for their purpose". He also explains how "their very utilization helps sustain the existence of ancient cork oak forests".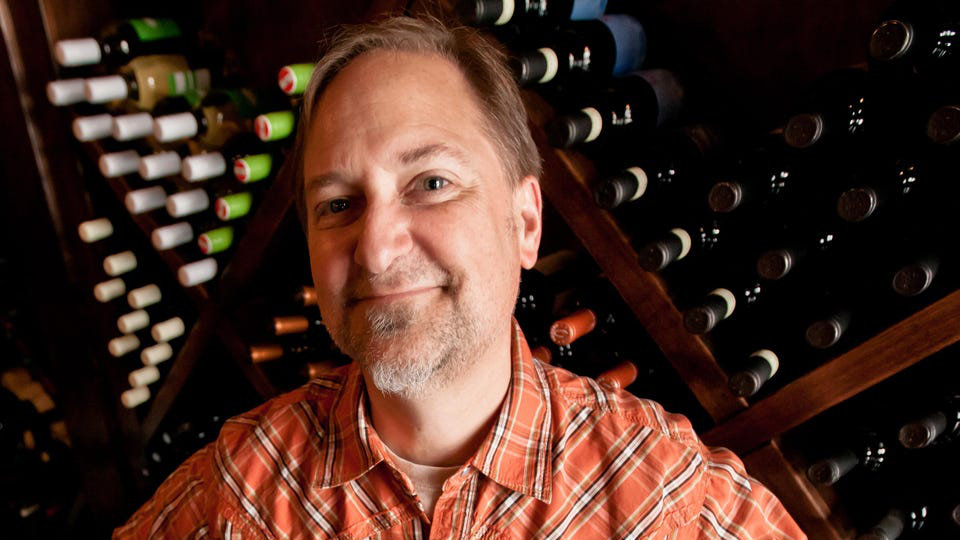 The Master Sommelier exam is famously difficult, but you wouldn't really understand just how difficult it is if you watched any of the movies that have helped to popularize the MS title and the sommelier profession. Films like SOMM (2012) depict testosterone-poisoned, bespoke-suited young males bellowing arcane questions at each other while blind tasting the world's unicorn wines. In truth, the test is mostly about service and so, along with the intricacies of dealing with many different kinds of customers (as portrayed by various Master Sommeliers), the real test consists of pulling a cork. That's not to say that screw caps could never show up in the exam, but the world's most heralded wines are closed with a chunk of oak bark, specifically grown and carved for the purpose of keeping the precious liquid inside the bottle until it is eased out by a skillful sommelier, a nervous student or a thirsty consumer.
They might seem like aged anachronisms, but corks are fairly perfect for their purpose. They are pliable, making them capable of filling to a near nanogram the space inside the neck of a wine bottle. Back in an era when glass was handblown, that was a remarkable efficiency. In the modern era, that may seem less so, but as a winery owner scraping through the possible bottle options at the butt end of the current supply chain, bottles are often not so perfect. Corks, however, are up to the task.
Perhaps less understood is how corks contain tiny fissures that hide small amounts of air, air which very, very slowly allows the wine to mature and begin a gradual decline. Needless to say, nobody wants to drink wine that's over the hill and cork fissures are typically up to that task as well – providing the Goldilocks ratio of air. This too is not to denigrate screw caps; many wines are not looking to change and mature; they are made to drink now, as in right now, tonight. When I make wines that I believe are supposed to age and improve, I only use cork for the very reason that minute quantities of oxygen will allow that evolution.
Perhaps confoundingly, there are younger consumers who are bewitched by wine in cans or crushable cartons. I admire their sense of adventure. But those are man-made containers throughout, and a cork is not only a piece of bark, its very utilization helps sustain the existence of ancient cork oak forests, the "Montados" of Portugal. The importance of those forests cannot be overstated. Cork is harvested without ever killing a tree. Each tree can be sustainably harvested every 9-12 years. Most cork forests are along the Mediterranean Sea. If they were absent, it could be all condos and resorts and the world would be poorer for it. So the next time you pull a cork, whether or not you're preparing for a sommelier exam, think about the trees. That bottle of wine and its little chunk of bark might have stopped a condo and saved a tree.
CORK FACTS:
Cork is a perfect balance between environmental preservation and sustainable development. As a foraged and not cultivated material, cork bark is a 100% renewable natural resource.
The cork oak forest is one of the world's 36 biodiversity hotspots and can retain 14,000,000 tons of CO2 per year. It is estimated that for every ton of cork produced, cork oak forests capture 73 tons of CO2. The harvesting of cork does not damage but improves the health of the cork tree. After the harvest, the bark regenerates for the next 9 years until the next harvest, while continuously removing CO2 from the atmosphere. A single tree can be harvested up to 20 times and capture 20 tons of CO2 over its 200-plus year lifetime.
A new study by the Cork Quality Council (CQC), which evaluated the life cycle assessment of the three major closure types found that an average wine cork has a negative carbon footprint of -5 grams. But the net amount is -276 grams per cork when the biogenic carbon cycle of the cork oak forests is taken into account, as is specifically allowed by EU Product Environmental Footprint Category Rules based on Life Cycle Assessment standards established by the UN.
The net effect of producing 1,000 natural wine corks is that you remove around 250 pounds of CO2 from the atmosphere, making it the most sustainable closure for eco-conscious wine drinkers.
Compared to others, plastic closures take 9 times more greenhouse gas emissions to produce, while aluminum screw caps take 24 times the emissions to produce than natural cork. Both Aluminum and plastic closures take four times the non-renewable energy to produce, compared to natural cork stoppers.
Until now, only the natural cork stopper has been able to provide this perfect balance, allowing for the consistent, slow oxygen transfer to enable the correct evolution of wine and the formation of tertiary aged characters
By Doug Frost, MW, MS, Jack of All Trades, Master of Two (or Three?)
Doug Frost is a Master of Wine and Master Sommelier as well as an author and wine consultant based in Kansas City, Missouri. Frost is one of three individuals in the world to hold simultaneously the Master of Wine and Master Sommelier titles, achieving his MS in 1991 and MW in 1993. The Wine Spectator has bestowed the accolade of Master of Spirits on Mr. Frost. With Dale DeGroff, Steve Olson, Paul Pacult, Andy Seymour, and David Wondrich, Frost created BAR (Beverage Alcohol Resource) in 2005. He was awarded Beverage Innovator of the Year 2009 by Cheers Magazine, and he continues to teach and examine for BAR and within the Master Sommelier and Master of Wine programs. He is the author of three books, Uncorking Wine (1996), On Wine (2001), and Far From Ordinary: The Spanish Wine Guide (third edition 2009) and is a contributing editor of the Oxford Companion to Spirits and Cocktails, due to be released in 2021. Frost is the Emmy Award-winning creator and host of the KCPT-TV hosted short series called FermentNation. He is also the founder and director of the Jefferson Cup Invitational Wine Competition, a twenty-two-year-old national competition. As the president of the recently created Best USA Sommelier Competition, and a member of the Association de la Sommellerie Internationale, the global forum for sommelier competitions, he organizes the process by which the U.S. national sommelier champion is chosen.