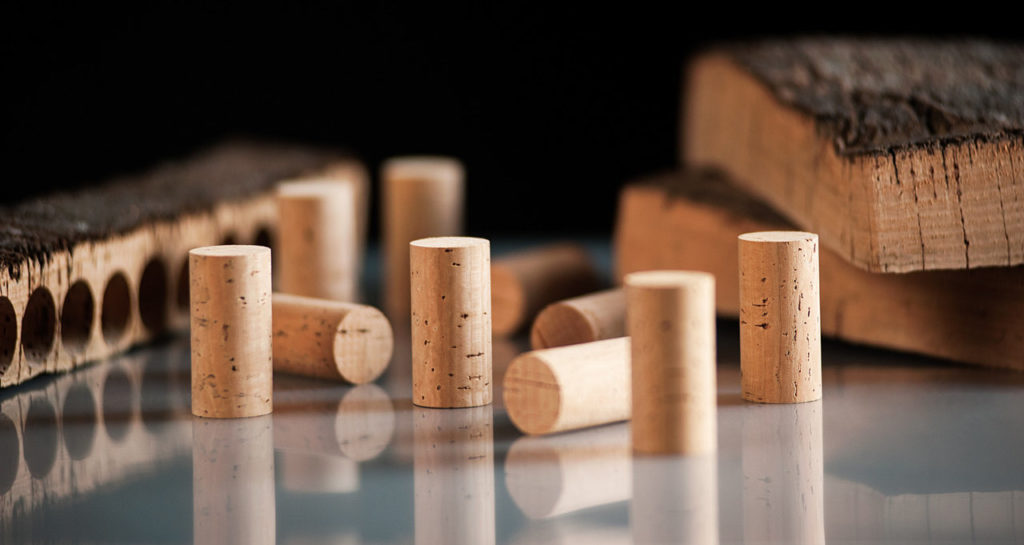 There is growing interest in the recycling of cork wine stoppers as the wine industry continues to embrace sustainable practices to address climate change. Since 2018, 550 million corks have been collected worldwide. France leads the way with consumers turning in nearly 45 million corks annually. But that still only accounts for a fraction of the nearly 12 billion cork stoppers used every year.
That could change as new initiatives emerge in different countries to promote cork recycling. British wine store chain Majestic has launched a recycling campaign across all of its stores with the aim to collect one million corks a year. Another wine store chain, Nicolas, in France has collected 16 million wine corks so far. The company is using proceeds it collects from the sale of the recycled corks to finance the planting of cork oaks in Southwest France, with 8,000 collected corks corresponding to one tree.
Natural cork is both environmentally friendly and renewable. It's harvested from the bark of cork oak trees without damaging or cutting them down. After harvesting, fresh bark will grow back in its place, and the trees can live for 200 years or longer. Every piece of the bark is used ensuring no waste, and once it is harvested, the cork can be recycled forever.
Recycled cork stoppers can be made into a wide variety of products from insulation and furniture to shoes and surfboard grips. Cork is also used in the automotive industry and is even being recycled for use in aerospace parts. And new areas of use are being discovered all of the time.
Cork oak trees mostly grow in the western Mediterranean with cork forests covering more than 5.4 million acres of land. Portugal has the largest cork forest in the world covering 1.8 million acres. The country is also the largest producer of cork products, including cork wine stoppers. But cork oaks also grow in France, Italy, Spain, Morocco, Tunisia and Algeria.
The cork oak forest is one of the 36 biodiversity hotspots, and is home to an astonishing array of wildlife. Portugal's cork forest provides habitats for endangered species, including the Iberian Lynx and Iberian imperial eagle. Cork trees also retain carbon with a single tree absorbing 20 tons of CO2 from the atmosphere in their lifetime. According to the Portuguese Cork Association (APCOR), the CO2 retained by the cork oak forest is equal to 5 percent of the country's total CO2 emissions.
Through sustainable harvesting and cork recycling, the cork industry is helping to fight climate change by preserving the forests, while also providing high paying jobs for agricultural farmers. Increasing cork recycling and collection can help valorize this sustainable material. According to The World Wildlife Fund (WWF), the consequences could be severe if natural cork was to be discontinued on a large scale.
Read the full story here:
https://www.forbes.com/sites/karlsson/2021/12/29/cork-and-the-environment-recycling-biodiversity-and-the-contribution-to-fight-global-warming/?sh=2c40bb0c1da0