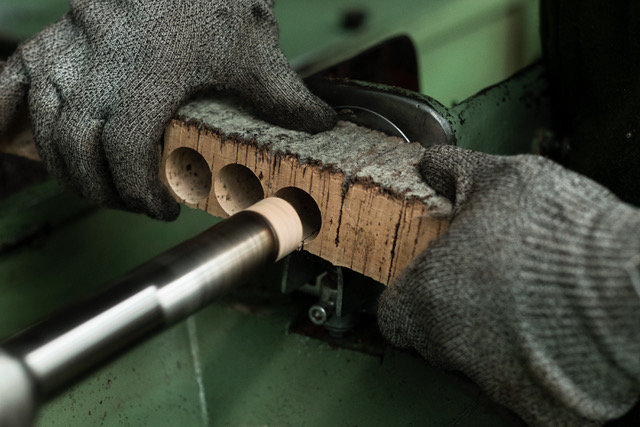 Natural cork enjoyed a banner year in 2021. Portuguese cork exports set a record last year, reaching $1.269 billion in value according to the Portuguese Cork Association (APCOR), which represents the country's cork industry and its products. The association reported that the total value of cork exports grew 12 percent compared to 2020, and increased seven percent compared to 2019.
"These values ​​result from growth in the more value-added product segments, which allows the cork sector to resume the growth line of the pre-pandemic phase, further reinforcing Portugal's world leadership in this sector," João Rui Ferreira, vice president of APCOR said in a press release.
Portugal is the world's leading producer of natural cork. The country is home to the largest cork forest in the world, the montado, which covers 1.8 million acres of land. Portugal exports around 65 percent of the world's cork and is also a major importer of cork, which it uses for processing and subsequent export.
APCOR said that growth across cork's main markets contributed to its record haul last year. But it was driven in large part by its two biggest markets, France and the USA, with each representing around 18% of total exports. Other top markets for Portuguese cork included Spain, Italy, Germany, the United Kingdom and China.
The wine industry remains the largest buyer of natural cork and it continued to drive sales in 2021. Cork's natural properties make it ideal for wine and it remains the most popular closure in the industry, sealing nearly 70 percent of all wines. According to APCOR, cork stoppers for the wine industry exceeded $890 million of exports, accounting for 73 percent of total sales of cork, "which demonstrates their clear preference for this material."
Although wine stoppers accounted for the majority of exports, the association also reported more than 12 percent growth in the fields of construction and design over the last year. Cork's natural properties and honeycomb structure make it impermeable to liquids and resistant to wear, and its airtight cells contain a gas mixture similar to air that makes it extremely flexible. It can be made into a variety of products from insulation to furniture, and is even used in both the automotive and aerospace industries.
Based on the growth of exports last year, APCOR has reaffirmed its objective of reaching nearly $1.6 billion in exports by 2030, building on cork's inherent natural qualities. Cork is a versatile and environmentally friendly material that the association says, "allows us to respond perfectly to the paradigm of sustainability, both in the environmental, social and economic aspects."
Read the full story here: https://www.theportugalnews.com/news/2022-02-20/record-year-for-portuguese-cork/65368