Renowned Master of Wine Lindsay Pomeroy asks "how sustainable is my beloved wine industry?", and looks at the issue from the standpoint of water usage, vineyard practices, and carbon footprint. She goes on to question her own actions and considers how she can lower her personal carbon footprint. One implied answer? Support cork forests by choosing wines closed with cork.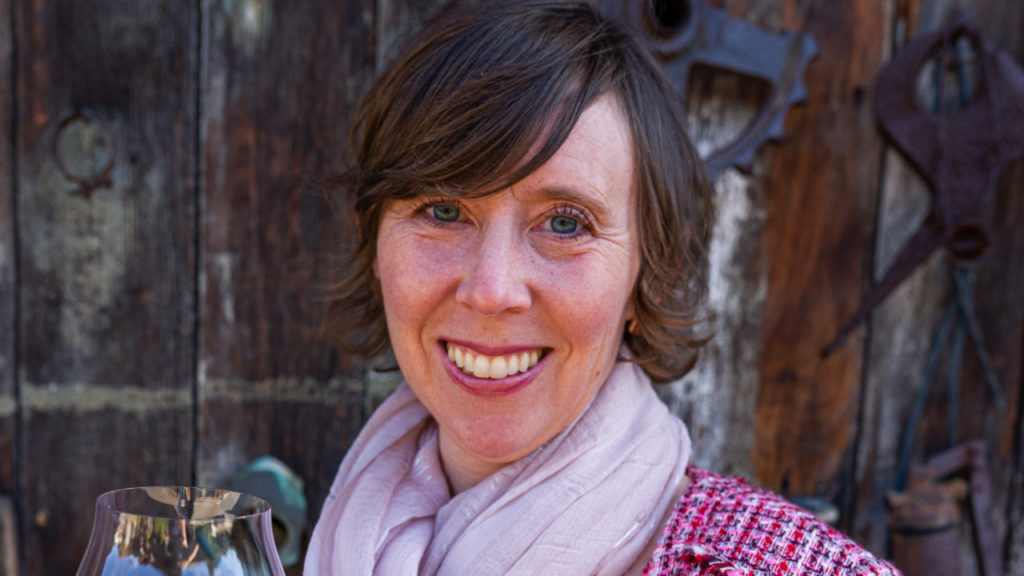 An article recently popped up in my newsfeed about how a renewable resource (wind machines) is proving difficult to recycle. I was surprised to hear this as wind has become a fantastic natural alternative energy source (or so I had romanticized in my head). What I learned is that 15% of wind machines–specifically the blades–can't be recycled so they are burying them in landfills. As these machines age, more and more are unfortunately finding their after-life in the ground.
This got me thinking: how sustainable is my beloved wine industry? It's well known that wine grapes use much less water than other crops, so from a water-use standpoint it is the 3rd least water-demanding food product, which is pretty great!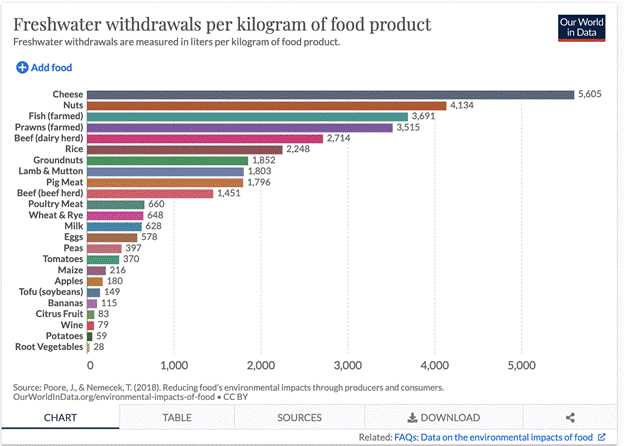 But, what about how wine production contributes to greenhouse gas emissions? How high is our carbon footprint?
"Carbon footprint: the amount of greenhouse gasses and specifically carbon dioxide emitted by something (such as a person's activities or a product's manufacture and transport) during a given period" – Merriam Webster
The wine industry is focused right now on minimizing its carbon footprint. As agricultural producers, we are intimately linked to the cycles of nature and with changing weather patterns, fierce storms, polar vortexes, destructive fires, drought conditions, and floods increasing in frequency, we understand we are all contributors to these dramatic conditions. As a result, the global wine community has responded by making choices to reduce inputs such as opting for sheep or goats to eat leaves or fruit clusters in vineyards instead of using heavy machinery. Sustainability is now mandated in certain countries such as New Zealand where 95% of vineyards are certified sustainable and over 90% of the wine produced in New Zealand is processed in SWNZ certified facilities (Sustainable Wine New Zealand).
Closures are also being assessed for their carbon footprint and research shows that our beloved corks are great as a natural, renewable and sustainable resource. A single cork has a negative carbon footprint of -276 grams per cork when the biogenic carbon cycle of the cork oak forests is taken into account.
This means that they actually reduce harmful greenhouse gasses! And to go one step further, cork forests actually help offset some of the destructive forces at play as mentioned above. Natural cork forests can act as barriers against fires, as well as naturally regulate the hydrological balance and protect the soils thereby decreasing the risk of desertification.
All of this research led me to seriously reflect on how sustainably I lead my life. Turns out that despite vegetarianism (which cuts my carbon footprint significantly because farming and making meat products is extremely carbon and water intensive), I'm really not that great. Maybe 30-40% better depending on which quiz you take (results from nature.org).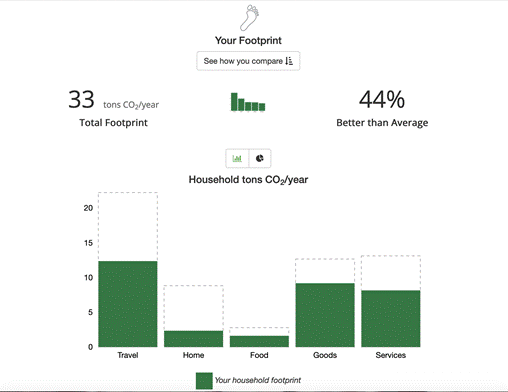 I'm curious why they didn't ask me how often I shop online and have boxes sent to me. Running a small business does generate excess waste as I need to maximize my time so I often find myself (like many) choosing convenience over sustainability. That should definitely be added to the list of questions especially in lieu of the Covid situation where many turned online to meet a lot of their needs. I found a very sobering article about how much waste is generated by buying things online, which hit home to me and made me seriously think about my habits.
One of my more conscious students, who is vegan, recently joined a wine course I teach. He explained that he became vegan to help minimize his carbon footprint. I was very inspired by this student. He gave up his love of meat and cheese for the greater good and to do the right thing. Wow! This is how we should all think about how to lower our own carbon footprint.
---
CORK FACTS:
Cork is a perfect balance between environmental preservation and sustainable development. As a foraged and not cultivated material, cork bark is a 100% renewable natural resource.
The cork oak forest is one of the world's 36 biodiversity hotspots and can retain 14,000,000 tons of CO2 per year. It is estimated that for every ton of cork produced, cork oak forests capture 73 tons of CO2. The harvesting of cork does not damage but improves the health of the cork tree. After the harvest, the bark regenerates for the next 9 years until the next harvest, while continuously removing CO2 from the atmosphere. A single tree can be harvested up to 20 times and capture 20 tons of CO2 over its 200-plus year lifetime.
A new study by the Cork Quality Council (CQC), which evaluated the life cycle assessment of the three major closure types found that an average wine cork has a negative carbon footprint of -5 grams. But the net amount is -276 grams per cork when the biogenic carbon cycle of the cork oak forests is taken into account, as is specifically allowed by EU Product Environmental Footprint Category Rules based on Life Cycle Assessment standards established by the UN.
As a renewable and natural product, cork can be recycled to produce a variety of everyday products, and is integral to the continued retention of CO2.
By Lindsay Pomeroy, MW, owner of Wine Smarties, Master of Wine, BA, CWE, WSET Diploma, FWS
Lindsay Pomeroy grew up in an idyllic place in New Hampshire and has an identical twin, an adorable niece, and a very lively family. She began her career trek towards wine when she lived in Italy and attempted to teach English to Italians. She made lasting friends with Italians who taught her the art of espresso-drinking and chocolate-tasting (her other loves) and helped her develop an addiction to salami, which she has reluctantly given up as a newly minted vegetarian.
She loved Italy, but her passion for wine started in San Diego, California where she currently still resides. Historically more of a beach-and-beer town than a wine-drinker's mecca, Lindsay has helped foster a community of knowledge-thirsty wine drinkers in San Diego throughout her 12-year tenure as the Chief Wine Educator and founder of Wine Smarties. Founded in 2006, The Wine Smarties is San Diego County's first wine education company and Lindsay Pomeroy is the first and exclusive instructor for the Wine & Spirits Education Trust (WSET) and French Wine Scholar (FWS) in San Diego and Temecula counties.
Leading up to becoming an MW, Lindsay successfully earned her WSET Diploma, FWS certificate, and Certified Wine Educator (CWE). Outside of wine, Lindsay loves to spend time with her colorful family and friends, go rollerblading, meditate, and is a Shirdi Sai Baba devotee.