By PAM PARKER Erie Times-News staff blogger | POSTED: JULY 29TH, 2014
There isn't a lot I don't know about wine. And corks.
And that picture at left shows what my daughter and husband did with corks.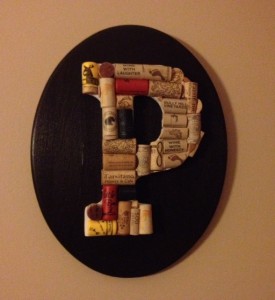 Here's some really good news from the email files:
Women buy 80 percent of all wine sold in the U.S., and women overwhelming prefer cork stoppers.
30 million bottles of wine are sold in the U.S. annually.
Cork is one of nature's most sustainable products. There is no shortage of cork, nor are the cork trees cut down to make cork stoppers. The more that cork is used, the greater the incentive to maintain and plant more cork oaks.
Want more info on cork?